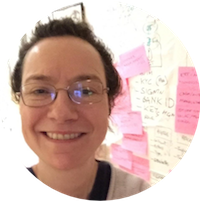 Sofie Blakstad, CEO
Following an early career in publishing and marketing, Sofie taught herself programming and business design, and subsequently has spent most of her career building banks, including the first online bank for UBS.  She has managed both technology teams, from development to infrastructure delivery for 54 countries for Citi, and business transformation, including whole bank transformation, most recently at Nordea where she supported the whole bank transformation programme as senior strategic advisor.
Having worked for eight major international banks and supported startups, Sofie decided the last thing the world needed was another bank and hence hiveonline was born.  Knowing we had strong execution experience but were new to the world of fintechs, we went on the first cohort of the MIT Fintech course, where a peer competition and subsequent team activity refined and confirmed the business concept.
Since launching hiveonline, Sofie has been invited to the World Economic Forum, the G7 and G20 groups in partnership with UNEP, where she is an advisor on fintech applications to sustainable finance, blockchain, identity and trust.  Sofie is also a board advisor to the Stockhom Fintech Hub   Sofie's got a background in research, with a MSc in informatics, and is currently working on her second book with Rob Allen, "Let's Not Build a Bank".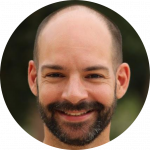 Gavin Erasmus, Sustainable Investment Products Lead
Growing up in Africa, Gavin was fascinated by the bush and its ecosystems and wanted to become a conservationist. However, the lure of computers and programming proved too strong and he studied Information Systems, Economics and Strategic Management.
Gavin worked in Africa, Europe and Asia delivering change initiatives across Finance, Energy, Insurance, Paper and Electricity industries. He has delivered global IT transformations and strategic business organisation changes at FTSE100 companies with multi million pound budgets.
In 2012, he moved to rural France with his family to restore an old farm. Being back in nature and taking part in a rural economy rekindled his passion for conservation and started him down a path exploring sustainable solutions and circular economies. 5 years later, Gavin wanted to find a way to combine his passion for sustainable development and circular economies with his 15 years of experience in change delivery in Financial institutions. We're pleased he's found a home with us where he can use his strengths and passions across all these areas.
(hiveonline has two other founders who we are unable to disclose at the moment)