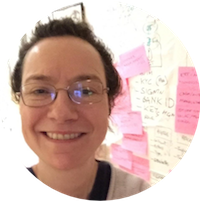 Sofie Blakstad, CEO
Following an early career in publishing and marketing, Sofie taught herself programming and business design, and subsequently spent most of her career building banks, including the first online bank for UBS. Having worked for eight major international banks in everything from IT infrastructure delivery to business transformation, run programmes in 60 countries worth over USD 1bn, and supported startups, Sofie decided the last thing the world needs is another bank and hence hiveonline was born.
For hiveonline, Sofie has been invited to speak at the World Economic Forum, G7 and G20 groups and World Bank/IMF Summit in partnership with UNEP, where she is an advisor on fintech applications to sustainable finance, blockchain, identity and trust.  Sofie is also a board advisor to Fintech Hub Sweden and represents hiveonline at the Climate Chain Coalition and various Danish research boards.   She holds an MSc in Informatics with specialisation in organisation design, behavioural economics and behavioural anthropology.  Sofie's second book, with Rob Allen, Fintech Revolution (Palgrave Macmillan) will be published on 29 May 2018.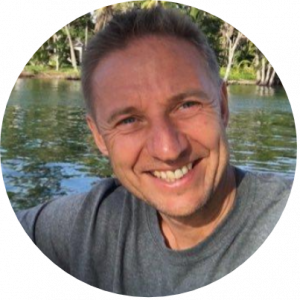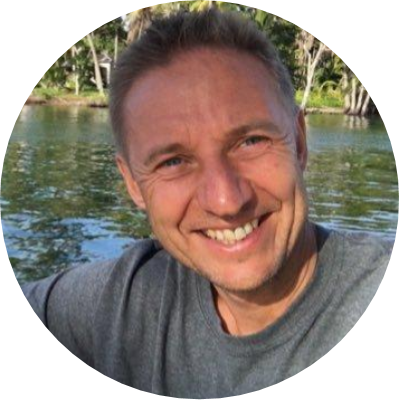 Rob Allen, IT and Blockchain Strategy & Board Director
Following experience building Payments and Transactional Ledger Systems in some of Europe's largest banks, Rob has built the Fintech practice and the innovative Vulcan Digital Asset Services business for PwC Australia. As well as leadership of large, complex programs and portfolios, Rob has extensive experience building engineering solutions in challenging environments and has a passion for promoting inclusion in developing economies.  Rob, a Chartered Engineer, is also a committed conservationist with a focus on marine and shark conservation.
Rob is a board member of the Australian Payments Council and is industry advisor to the Australian Digital Commerce Association (ADCA).  He is co-author of Fintech Revolution with Sofie Blakstad.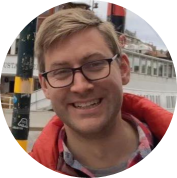 Matthew Mims, COO and Service Development Lead
Matthew has worked in several globally significant banks in a number of roles, across both strategy and execution. Spanning investment, retail and wealth banking, his achievements have included designing and deploying bank-wide business critical applications, managing multimillion pound strategic partnership negotiations and leading the integration of a core banking platform with downstream regulatory and financial systems.
Having worked on several startups and social enterprises alongside his financial services career, Matthew has been advising Fintech startups since 2013.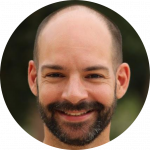 Gavin Erasmus, Sustainable Investment Products Lead
Growing up in Africa, Gavin was fascinated by the bush and its ecosystems and wanted to become a conservationist. However, the lure of computers and programming proved too strong and he studied Information Systems, Economics and Strategic Management.
Gavin worked in Africa, Europe and Asia delivering change initiatives across Finance, Energy, Insurance, Paper and Electricity industries. He has delivered global IT transformations and strategic business organisation changes at FTSE100 companies with multi million pound budgets. In 2012, he moved to rural France with his family to restore an old farm, which rekindled his passion for conservation and started him down a path exploring sustainable solutions and circular economies. We're pleased he's found a home with us where he can use his strengths and passions across all these areas.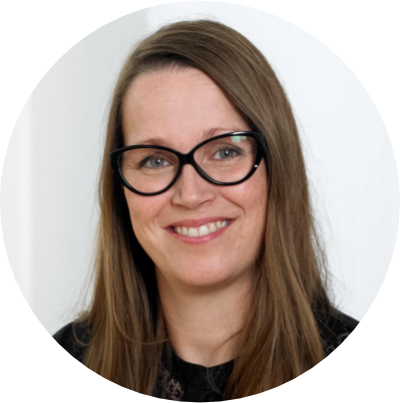 Camilla Arffmann, Community Manager
With an education in communication, Camilla throws herself in all situations where these skills can be used. That is writing articles, planning events, interviewing customers or trying to start up collaborations.
By coincidence she ended up working with of for IT companies in product development, and facilitating events for start-ups and bigger companies. The more she is capable of understanding the customer and translating that into products or services, the happier she is.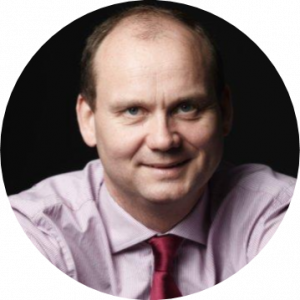 Erik Buch Procida, Commercial Partnerships Lead
Erik has long experience in leading corporate roles, among others in building & construction, oil, gas & petrochemical and life science, where he has held international positions in commercial development, transition and transformation. Recently, Erik has led a number of multi-stakeholder projects, involving both the public and private sector and NGOs, incorporating businesses along the sustainable development goals (SDG), establishing businesses leading to youth employment in developing countries, not the least in Sub Saharan Africa.
Erik will be responsible for establishing, building and nursing commercial partnerships outside the Nordics / Northern Europe, prioritising developing countries. Partnerships will be broad along Private Public Partnerships, ranging from sourcing and supply chain over local consortiums and project leadership to implementation on ground. Erik will focus on incorporating local content and operationalisation of the 17 SDG's while supporting lasting businesses contributing financially, environmentally and with social impact, to the advantage of the local beneficiaries.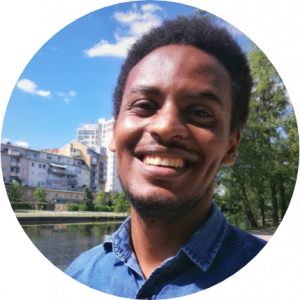 Latif Amars, Sustainability Execution BA
Latif has a strong interest in global sustainability issues, especially how the global community make sense of, negotiate and attempt to solve environmental issues. Pursuing this, he worked with Oxfam to bolster climate resilience in the Horn, East and Central Africa region; operationalised what became a leading organisation on climate change in Tanzania, and engaged in the UN climate negotiations.
Frustrated with structural inertia that exist to solve the environmental challenges, he decided to focus on solutions and helping entrepreneurs, companies and governments to explore sustainable pathways. To that end, he published research articles on sustainability transitions and worked to connect pioneers to bring about systemic change in the energy sector. Before joining hiveonline, Latif worked with the World Bank analysing client country environmental and natural resources challenges.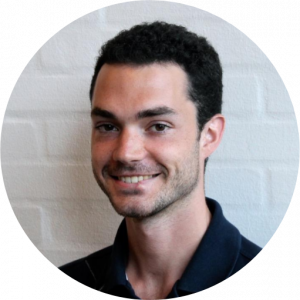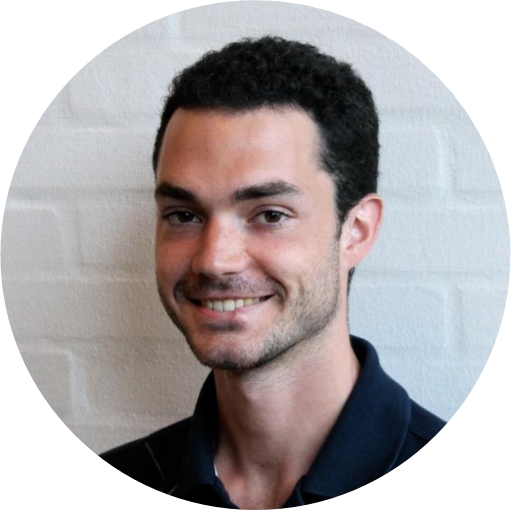 Jose Bellod Cisneros, Python Developer and Information Scientist
From a very young age Jose was always fascinated by technology, which lead him to study Computer Science and Digital Media Engineering. He worked creating interactive data visualisation for personal communication patterns in the Sensible DTU project, which collected dynamic multilayer network and behavioural data by the distribution of 1000 smartphones to newly started students at the Technical University of Denmark.
He was involved in the creation of the data sharing platform for the COMPARE consortium, an EU project with the intention to speed up the detection of and response to disease outbreaks among humans and animals worldwide through the use of new genome technology. Through his project working with genomic data, he helped migrating several bioinformatic pipelines to the Bioinformatics Unit of Kilimanjaro Clinical Research Institute(KCRI) in Moshi, Tanzania. It was here where he became interested in decentralised technologies, and the opportunity they bring to empower people in developing countries.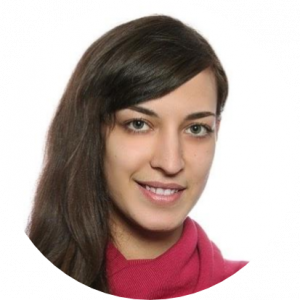 Elena Kharytonova, Office Manager
Elena has a unique combination of education and experience, bringing together electric engineering and technical design on one hand, as well as management and administration on the other. Apart from that, she has an extensive international experience and intercultural training through being a volunteer in Denmark and working at an international school in Ukraine. On top of that, Elena is currently completing her second master's degree in thermal power station engineering. One of the aims in her life is to put all this knowledge into assisting the creation of green and eco-friendly economy.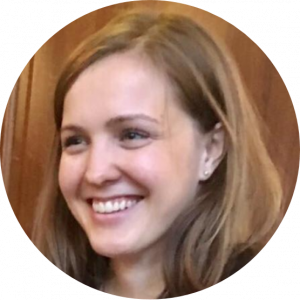 Hedvi-Ly Kämärä, Community Manager
You can build the greatest product in the world, but without people willing to use it, it's still a failure. This is what drives Hedvi's work as a community manager; Exploring the interplay between communities and product creators, and the different ways they can develop a symbiotic relationship. With her skills in project management, and experience as part of one of the biggest digital transformation projects in the Nordics, Hedvi has just the right tools to build, maintain, and engage hiveonline's key communities, in a way that enables them to best achieve their objectives.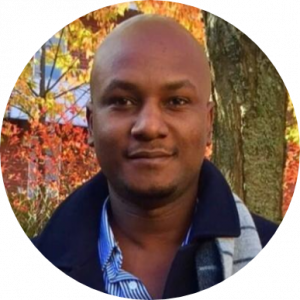 Michael Akampa, Compliance, Risk and Finance
Micheal is a finance and investment professional with vast experience working internationally in both developing and developed economies. He spent the greater part of the last decade working in the Treasury and Investment banking departments of Commercial Bank of Africa Group (formerly a subsidiary of Bank of America), Barclays Africa Group, and Housing Finance Bank, where he was exposed to risk and compliance issues in relation to new financial products and technologies.
With a Background in Economics and Finance, over the years, Micheal has become increasingly interested in information technology, having experienced first-hand the impact mobile money has had on the financial landscape in developing countries (particularly in East Africa). Todate, he is passionate about using technology to solve the multitude of challenges facing business and society.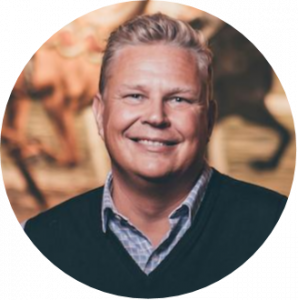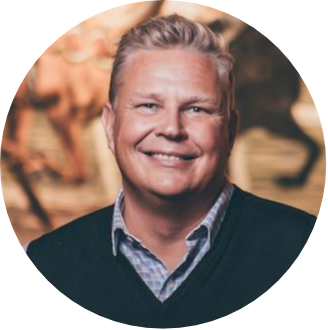 Torbjörn Nilsson, Board Director
Learning how to run a business at young age, Torbjörn Nilsson developed the family company Bandstål into a dynamic and profitable steel service center with clients all over Scandinavia. Today he is the majority holder in a group of Swedish engineering companies with impressive track records. All these companies have been made successful by Torbjörn's own brand of leadership, filled with a deeply held belief in the potential of his co-workers. The corporate culture Torbjörn strives to infuse into his companies is that of an ecosystem of fearless curiosity and intuitive decisiveness.
Torbjörn has built a reputation as a passionate and creative entrepreneur, with deep roots in Swedish engineering industry and now a firm foothold in the bustling, digital Nordic startup scene. For him, the differences are not as great as some would say, while he sees ample possibilities for cross-pollination, where learning from differences in markets can be applied to all the businesses wholly owned or invested in by Torbjörn's investment company Sebbot Invest.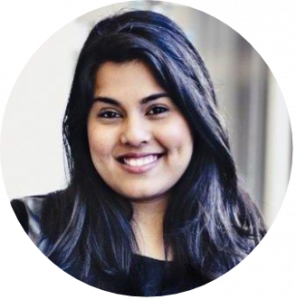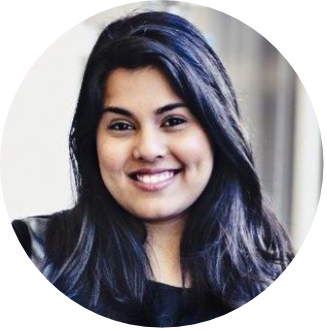 Mala Chakraborti, Board Director
Mala Chakraborti is currently the Senior Advisor to the Ericsson Garage, the in-house technology incubator for internal and external startups. Prior to joining Ericsson, Mala was the Vice President Corporate Responsibility at Atlas Copco with responsibility for developing the global sustainability strategy. She has a business and science background, and has entrepreneurial experience from working with (and in) startups, as well as building her own. Mala ranked #3 in the Future Female Leaders list in 2017, and has also been featured as one of the 101 Super Talents in Veckan's Äffarer , as well as the Stockholm Institute's Global Swede award for entrepreneurs in 2012.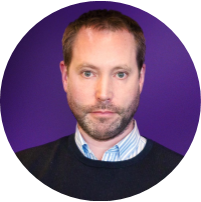 Matthew Argent, Board Director
Matthew Argent has 19 years' experience in the financial technology industry. He has started six companies, two of which have sold, one didn't work out (learning experience) and three that are currently still active. Since the sale of his last company in 2013, Matthew has been a mentor and board advisor/member to European fintech companies alongside advising venture capital firms with their investments.
In 2016, Matthew founded the Stockholm Fintech Hub, Sweden's independent centre of gravity for Financial Services Innovation. The Hub's members include regulators, banks, payment providers, insurance companies and of course startups. The Hub also helps companies scale internationally as well as connecting universities, investors and government.  Matthew has now replicated this business model in Helsinki and Oslo, with the Baltics coming in Q1 2018.