The hiveonline Community Finance Platform is set to drive impact in Covid-19
.
Village Savings and Loan Associations (VSLA) , Savings Groups, and Cooperatives of all kinds will be critical in coping with the long-term effects and economic slow down projected to occur in the aftermath of the Covid-19 pandemic

Short-term Crisis Response
Long-term Economic Recovery

Resources for Savings Groups
How do VLSA.online & myCoop.online assist in Covid-19?
Crisis Response & Social Distancing
The Covid-19 Pandemic has highlighted the importance of digital platforms: For communication of reliable crisis updates, keeping connected with family and friends and for financially transacting at a distance. Learn how VSLA.online is helping savings groups throughout the crisis.
Groups are able to meet in smaller units, eliminating the need to meet physically all at once in order to hold a meeting
NGOs can relay the most up to date information on Covid-19 via VSLA.online via SMS through the VSLA.online platform
Reduction in the need of field agents to physically visit groups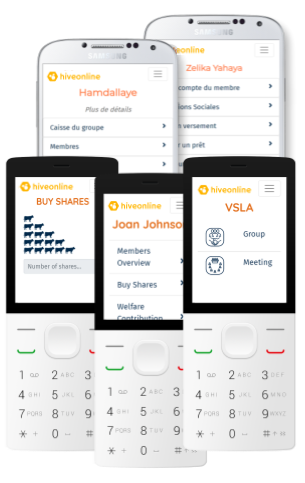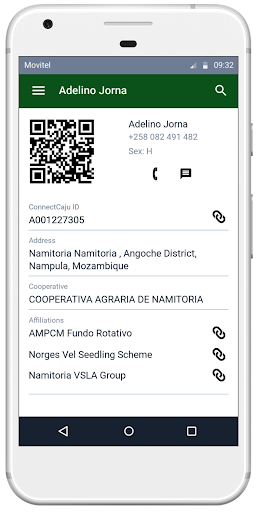 Supporting Savings Groups, Cooperatives, and SMEs through the long-term economic implications
The World Bank has projected that Sub-Saharan Africa will go into its first recession in 25 years: with economic growth projected to decline from 2 .4% in 2019 to between -2.1 to -5.1%.
hiveonline's digital solutions: VSLA.online and myCoop.online can help farmers, cooperatives, savings groups, and micro-entrepreneurs weather the economic downturn.
Builds local livelihoods and community-based production as international export markets slow
The hiveonline platform allows for easy incorporation of e-money and mobile money transaction in lines with national legislation, reducing reliance on cash
Promotion of financial resilience through savings, access to finance, and farming inputs
Resources for Savings Groups
Looking for more information on COVID-19, including best practices for Savings Groups? Contact the hiveonline team or check out some of the links below: