I have just returned to Denmark from an incredible week in Niger with Latif, our Product Owner, meeting customers and launching our blockchain based financial inclusion product eArziki with our sponsors CARE International Niger and CARE Danmark. It's CARE's vision that we're realising, digitising the MMD (Village Savings and Loan Association) network through eArziki. The launch was a key high point of the i4Dev conference, run by Niger's tech hub CIPMEN at the stunning Radisson Blu conference centre, alongside the first African Union Congress ever to be held in Niamey.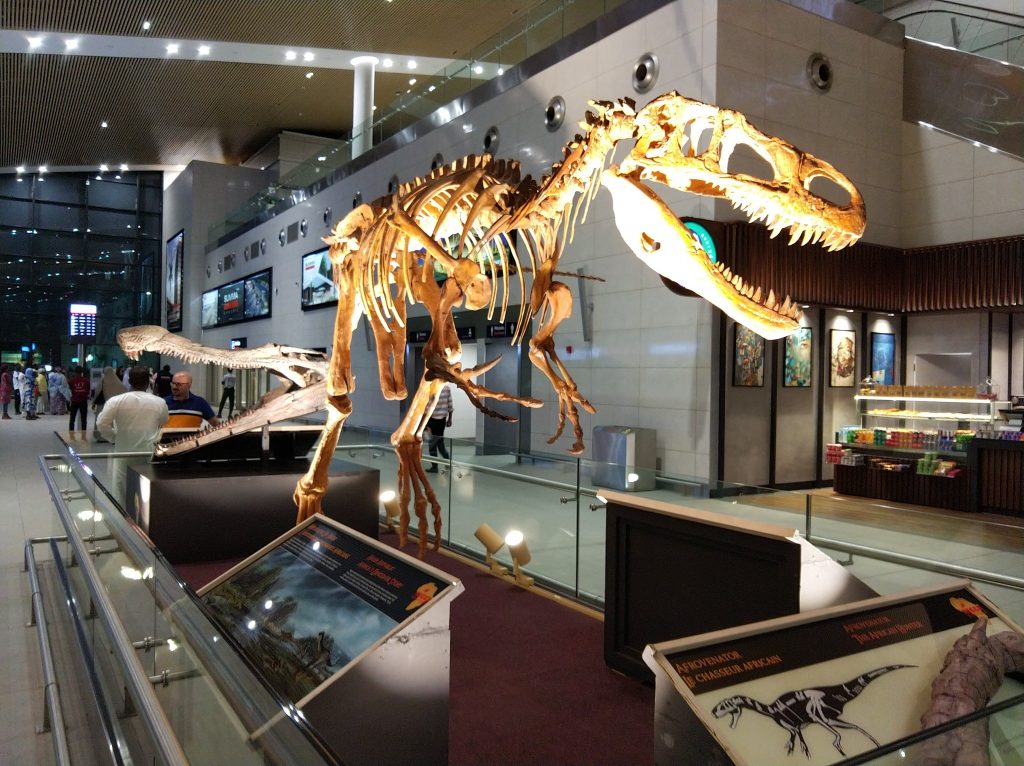 Niger on the rise
We were extremely impressed with the beautiful new airport (complete with T-Rex!) and the scale of new infrastructure that's been built in the short few months since we were last there. There's an atmosphere of growth and ambition to Niamey, which is truly exciting. The country still faces multiple challenges to overcome, of poverty, conflict and enormous logistical barriers, being 70% Sahara Desert and one of the lowest population densities on the planet, but the government and people are pushing aggressively for modernisation and digitisation, to leapfrog slower growing economies elsewhere.
It's this atmosphere which makes Niamey such a rewarding place to push the boundaries of technology, marching in step with ambitious infrastructure, education and health digitisation.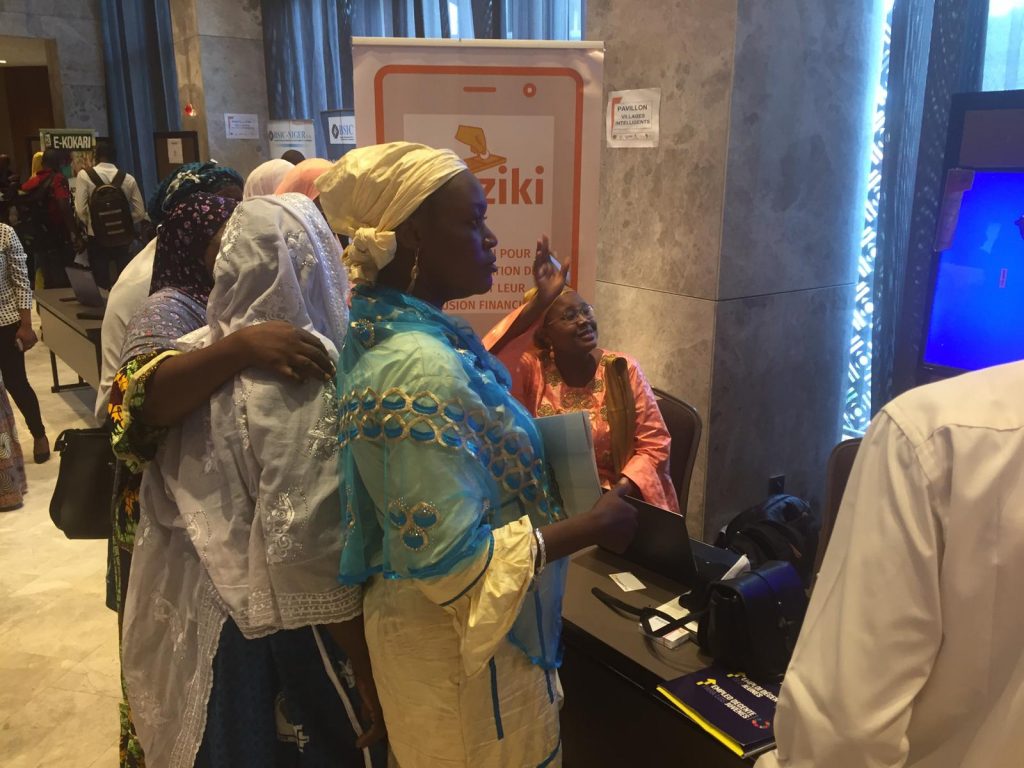 MMD Ladies and distinguished guests united in purpose
But it's our customers who make what we do worthwhile, and we were thrilled to be joined by many representative of the MMD (Village Savings and Loans) Groups from Niamey and elsewhere, who joined the audience to hear President Mahamadou Issoufou introduce the project with warm approval, and Madame Aichatou Habibou Oumani Bety (Betty), President of the Council of Regulation of Communications, Minister for the Empowerment of Women and Children Elback Zeinabou Tari Bako join CARE Niger Director Ely Keita and other dignitaries in welcoming the project and describing its many benefits.
It's thanks to CARE that this huge network of women has been able to establish a foothold in economic empowerment, and eArziki builds on this strong foundation they have established, expanding the economic opportunities for these formidable women.
This is just the first phase and exponentially greater value will come in Phase 2 and 3, with the introduction of full digital payments across lenders and the wider commercial ecosystem. But Madame Betty and the other distinguished speakers who joined us to lend their support, were eloquent about the value we bring today and in the future, confirming their continued support for executing our vision. We all agree that with the platform, we can enable these women, socially and financially excluded, to grow their businesses and more sustainable communities through the formal reputation, access to finance and induction to using apps that we're able to give them.
Of course, our network of 800,000 Savings Association women (and some men) also need to share the vision for the app to be adopted and succeed! And the queues of customers at the event, as well as our user response session, confirmed that it meets their needs – although they're already identifying more features they want from it…
Powering into the ecosystem
We had some great meetings with our Phase 2 partners this week, and next Sprint we'll hit the ground running, sharing technical and business model details with them, as we dive into the design for collaboration across a wider ecosystem. For us, Phase 1 was an exciting time, implementing a vision of a partially offline platform that still delivers all the benefits of a blockchain transaction and data platform. It was a voyage of discovery with our customers, who are some of the most rewarding customers I've ever worked with – challenging, demanding and vocal, but excited and eager to use the product because of its transformational potential.
We've been explaining to our partners how our stablecoin model is gaining credibility as more banks and financial inclusion projects are using stablecoin, towards gaining a local licence, and Phase 2 is when it gets really interesting! We'll continue to work with our customers, sponsors and partners, to evolve the platform through our iterative Agile delivery approach, which enables us to learn and improve all the time while regularly delivering new features and improvements.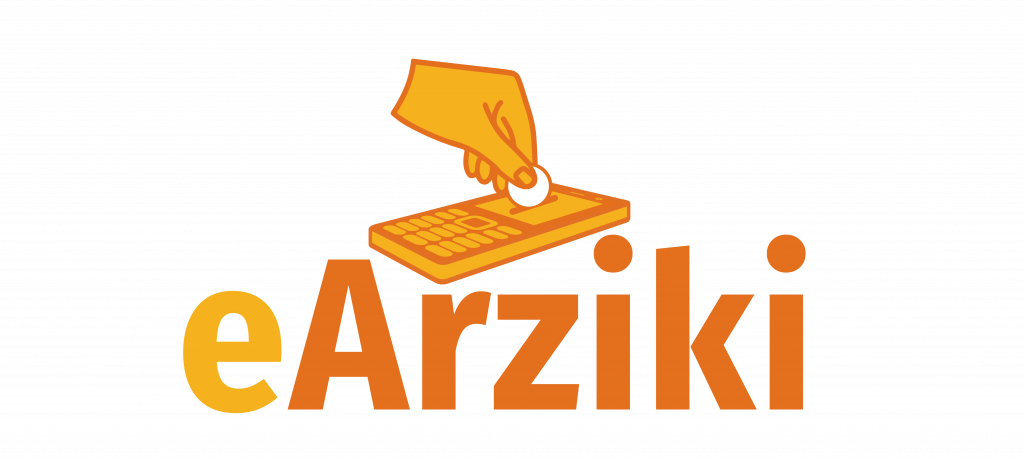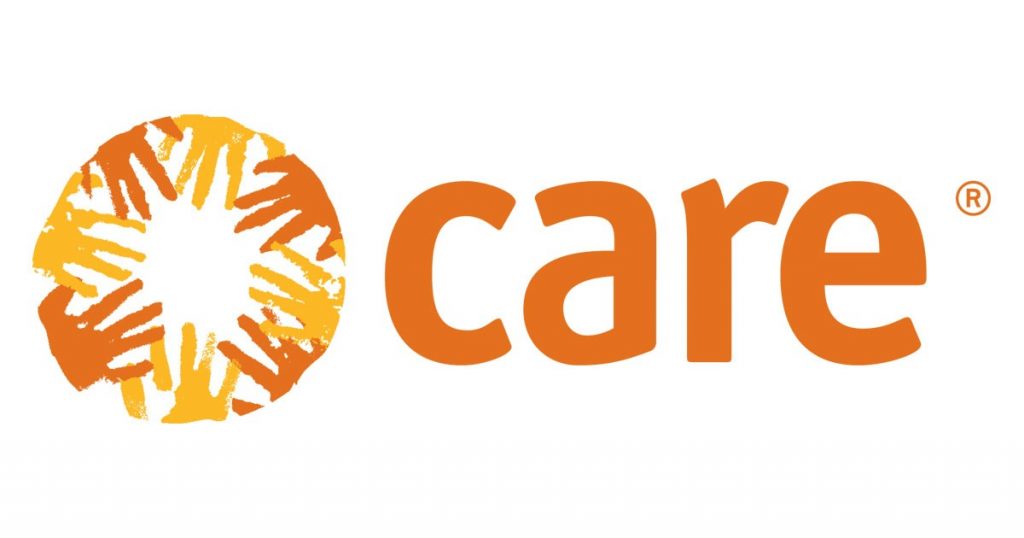 Growing and scaling
Since the launch, we've been approached by organisations from many more countries in the region who are excited to learn more about how they can benefit from our product, and who share our vision of growing community wealth and commercial opportunities for these extraordinary entrepreneurs. We built it to scale, as a lightweight, multi-device platform with the ability to absorb new languages easily – and the opportunities are coming!
We'll explore these new opportunities to scale to more countries as we continue to support CARE with expanding eArziki, first to the full range of services for Phase 2 and 3, then to support other communities within Niger and beyond, with issues such as agricultural supply chains and food security.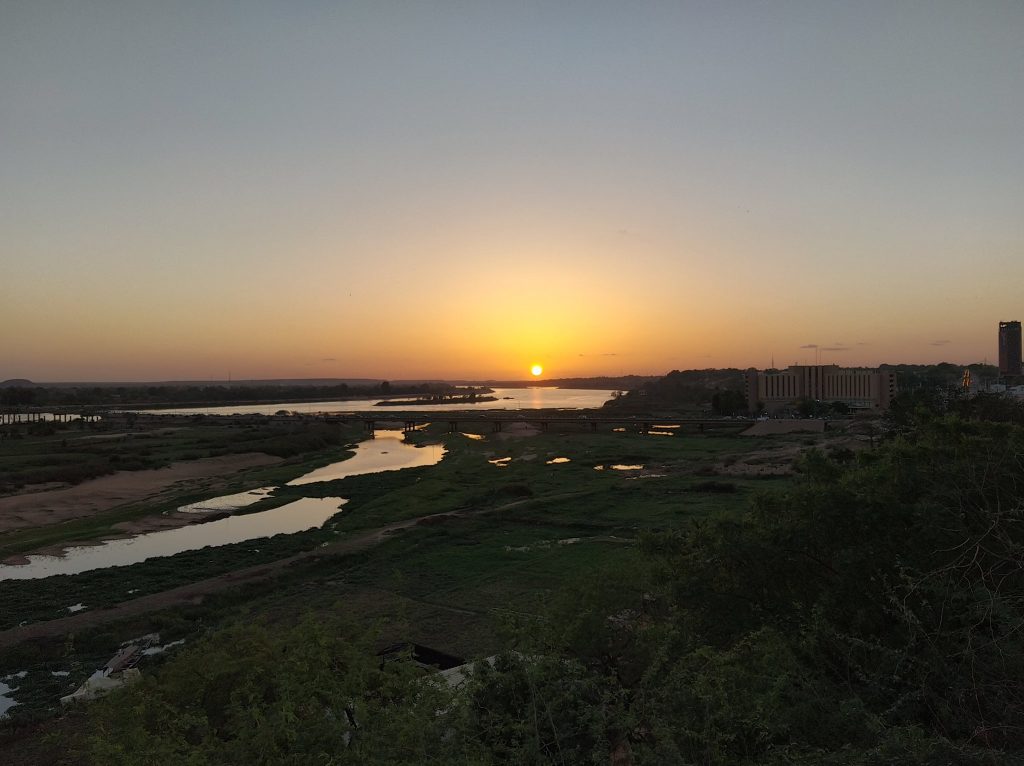 Realising our vision, and Niger's
I'm writing this blog post on a plane from Casablanca to Amsterdam, which is one of three flight connections I'm taking today to get from Niamey to Copenhagen, my home and my cats. As Latif and I were eating café-croissants in the airport at Niamey this morning, we considered how Niger could look, given access to the growth opportunities our customers deserve and building on the amazing progress it's already making. It's a country with rich cultural traditions, great natural beauty, exquisite wildlife and entrepreneurs everywhere. We'd love to see a day when innovation, tourism and industry make this a direct flight destination from countries all over the world, so that you too can experience this wonderful country to do business – or leisure. We're working hard with our sponsors and partners to realise that vision – I hope that day will be soon.
MISE À JOUR : hiveonline a cessé de travailler sur le projet CARE eArziki en mars 2020 après un accord mutuel pour mettre fin au partenariat. Bien que l'application eArziki pour les groupes d'épargne ait été développée et testée, elle n'a pas été mise en ligne et n'a pas été utilisée par les groupes d'épargne au Niger.