Request a Demo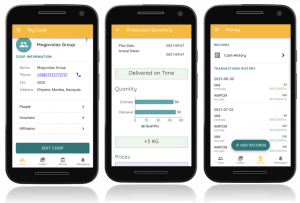 Communities are key to unlocking financial security and prosperity in rural Africa. 175 million smallholder farmers and their families could benefit from joining the digital economy.
hiveonline's platform brings rural farming and savings groups into the digital economy, improving record-keeping, transparency and security for members. With integration to lenders, the platform helps groups secure funding from external sources and transact between members – all on a basic feature+ phone.
Our vouchers take the headache out of distributing and auditing CVA, for the convenience of governments and NGOs supporting farmers and people in crisis.
Sign up for a demo to see how our Community Finance products could help you to improve the lives of people in developing economies.