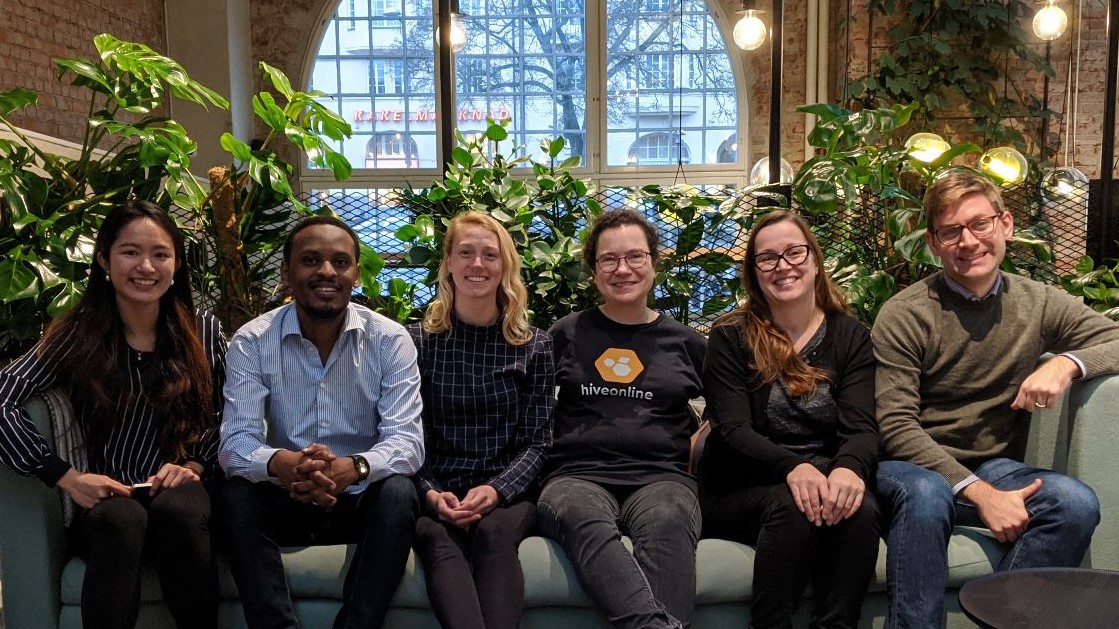 meet the team
Our Team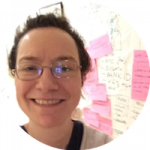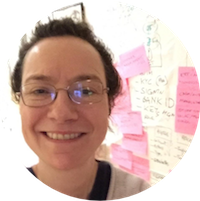 Sofie Blakstad, CEO
Prior to founding hiveonline, Sofie has held senior roles in technology development, system architecture, infrastructure delivery and business transformation , having built technology and businesses for eight major international banks in more than 60 countries, with projects worth over USD 1bn. Sofie has written two books including Fintech Revolution (with Rob Allen) and multiple research papers, delivered 5 core banking systems, multiple payment systems and led transformation of Citigroup's technology and retail operations.
Sofie advises international organisations on sustainable applications of blockchain. She is Chair of the Edinburgh Futures Institute FI and Fintech advisory board and holds an MSc in Informatics. Sofie has twice been included in the Innovate Finance's Women in Fintech Powerlist.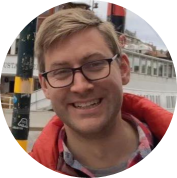 Matt Mims, COO
Matthew has worked in several globally significant banks in a number of roles, across both strategy and execution. Spanning investment, retail and wealth banking, his achievements have included designing and deploying bank-wide business critical applications, managing multimillion pound strategic partnership negotiations and leading the integration of a core banking platform with downstream regulatory and financial systems.
Having worked on several startups and social enterprises alongside his financial services career, Matthew has been advising Fintech startups since 2013.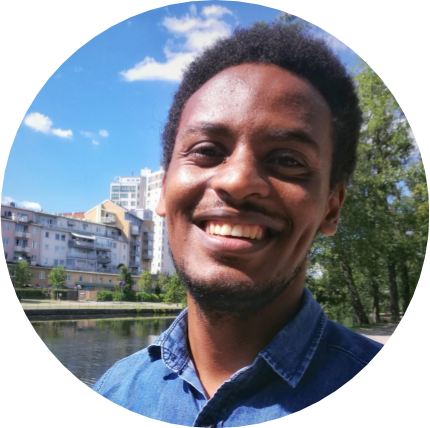 Latif Amars, Product Owner
Latif has published research articles on sustainability transitions and worked to connect pioneers to bring about systemic change in the energy sector. Before joining hiveonline, Latif worked with the World Bank analysing client country environmental and natural resources challenges.
Latif worked with Oxfam to bolster climate resilience in the Horn, East and Central Africa region; operationalised what became a leading organisation on climate change in Tanzania, and engaged in the UN climate negotiations.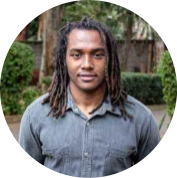 Qusai Alfaki, Dev Team Lead
Having graduated with a Diploma in Mechanical Engineering from Tel Aviv, Israel, he had a stint in the automotive industry before deciding to pursue his passion for software development. Qusai is passionate about building software that impacts people's lives positively.
Qusai is a software engineer with extensive experience in building high quality software solutions. He has worked on multiple customer-facing projects with great UI and straightforward user experience.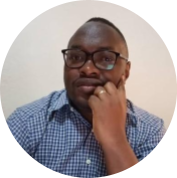 Jean Pierre Habinshuti, Lead Developer
Jean Pierre holds a Master's Degree in IT from Carnegie Mellon University (CMU) and a Bachelor's of Science Degree in Computer Engineering From National University of Rwanda.
Prior to joining hiveonline, Jean Pierre worked as head of research and development for a mobile money aggregating company where he designed and implemented distributed and reusable micro-services based software systems to extend services to last mile users.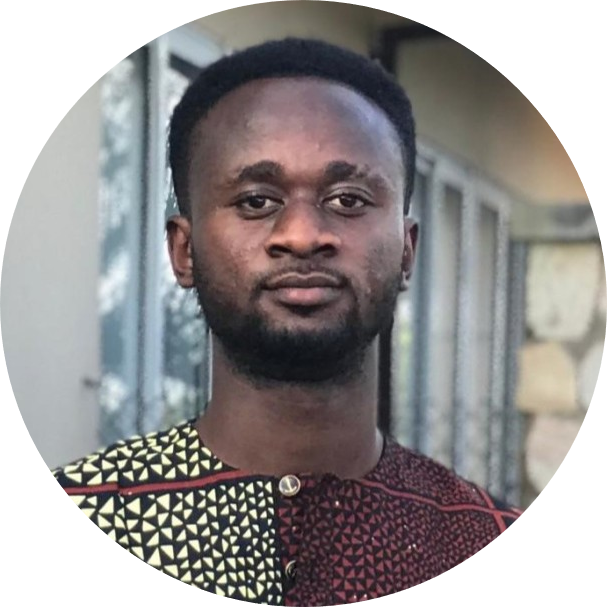 Emmanuel Annor, Software Developer
Emmanuel holds a Master's degree in Electrical and Computer Engineering from Carnegie Mellon University (CMU) and a Bachelor of Science Degree in Computer Engineering From Ashesi University.
He is a multi-faceted personality with immense curiosity with interest in areas like Software Engineering, Embedded Systems, Computer Organization & Architecture, Internet of Things, and Digital Systems Design. Emmanuel's goal is to pursue a career that would be truly impactful.
Jean Paul Nishimirwe, Backend Developer & Security Engineer
Jean Paul Nishimirwe is an accomplished professional with a strong academic background and a passion for software and cloud DevOps engineering. He holds a Master's degree in Information Technology from Carnegie Mellon University (CMU) and a Bachelor's degree in Computer Science from the University of Rwanda.
With a focus on research and software development, Jean Paul's experience includes his role as a research associate at Carnegie Mellon University, where he made significant contributions to projects such as the Digital Public Goods Interoperability platform, Open Data portal, and DHIS2 customization. His expertise lies in backend software development and ensuring software security.
Known for his commitment to delivering exceptional results, Jean Paul constantly seeks to enhance the value of his work.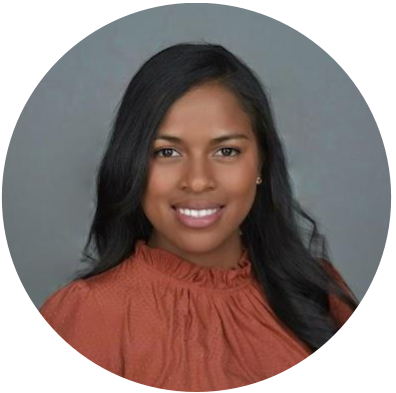 Henintsoa Rakotoarisaona, Project Coordinator & Researcher
Henintsoa is passionate about sustainable sourcing and believes in empowering communities through entrepreneurial opportunities. She has a multidisciplinary background with experience in project management, scientific research, and in consulting with NGOs and tech companies. Henintsoa oversees projects relating to hiveonline's products, as well as research and sales.
Henintsoa holds a Bachelors degree in Environmental Sciences and Management from Utah Valley University, a Master's in Environmental Management and a Master's in Business Administration from the University of San Francisco.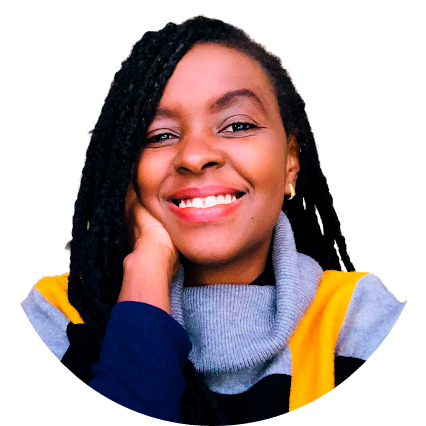 Yvonne Karani, Business Development & Relationship Manager, Kenya
Yvonne is an accomplished professional with years of expertise in business development, digital marketing, and partnerships. She is renowned for fostering relationships with key partners, maximising operational excellence, and driving brand growth.
Yvonne spent 11 years working in the media sector before joining hiveonline, where she oversaw sales, product marketing, and account management. She has a passion for leveraging digital technologies to do research, analyse data, and get feedback in order to develop lasting solutions.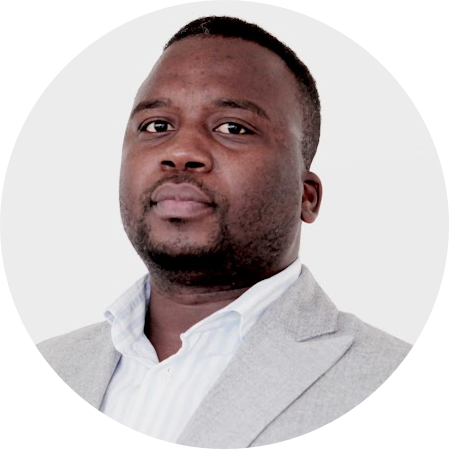 Diogo Navarro, Program and Relationships Manager, Mozambique
Diogo joined hiveonline after more than 8 years working in projects related to HIV, Malaria and malnutrition, to a more civil society work, where he took part in an advocacy and monitory, in projects with the aim of engaging communities to be more participative in decisions and responsibilities in regards to supply of public services by local governments. Recently, he went from being the Deputy Chief of Party in GiveDirectly Mozambique, leading the implementation and beginning of GiveDirectly in Mozambique and launching a cash assistance project in this country.
Before he spent more than 3 years as Project Manager for a Large Scale Food Fortification project, to being the Program Manager of an emergency program, KFMW- Keeping Food Markets Working, with funds from more than 8 donors including USAID, MFA, GAC and others, aimed to mitigate the immediate impacts of the Covid-19 pandemic on the Food Systems. He left GAIN, to join GiveDirectly, as a Cluster Lead of the Supply Chains for Nutritious Foods Cluster. Diogo holds a master's degree in Economics of Development from Universidade de Évora, Portugal.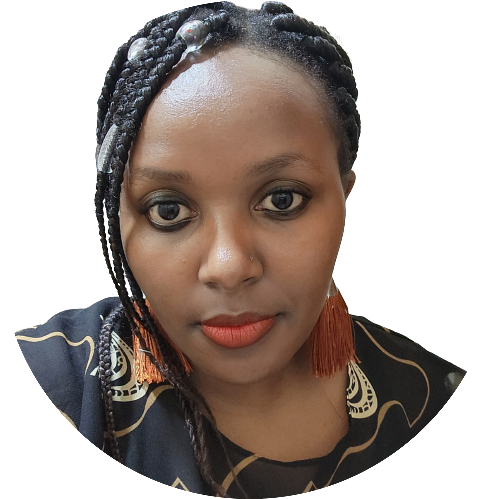 Lilian Muthoni Maina, Project Manager, Kenya
Lilian is deeply committed to empowering marginalised communities to attain self-sufficiency. With extensive experience in program management, training, and capacity building, she has worked with farmers and refugee clients in Kenya, overseeing grant disbursement, training, and monitoring and reporting program activities.
Lilian's current role involves overseeing the effective execution of hiveonline's projects by equipping partners with the necessary skills and knowledge to attain their desired milestones.
She holds a Master's of Science in Finance from the University of Nairobi and a Bachelor's in Business Management with a major in Finance from Masinde Muliro University.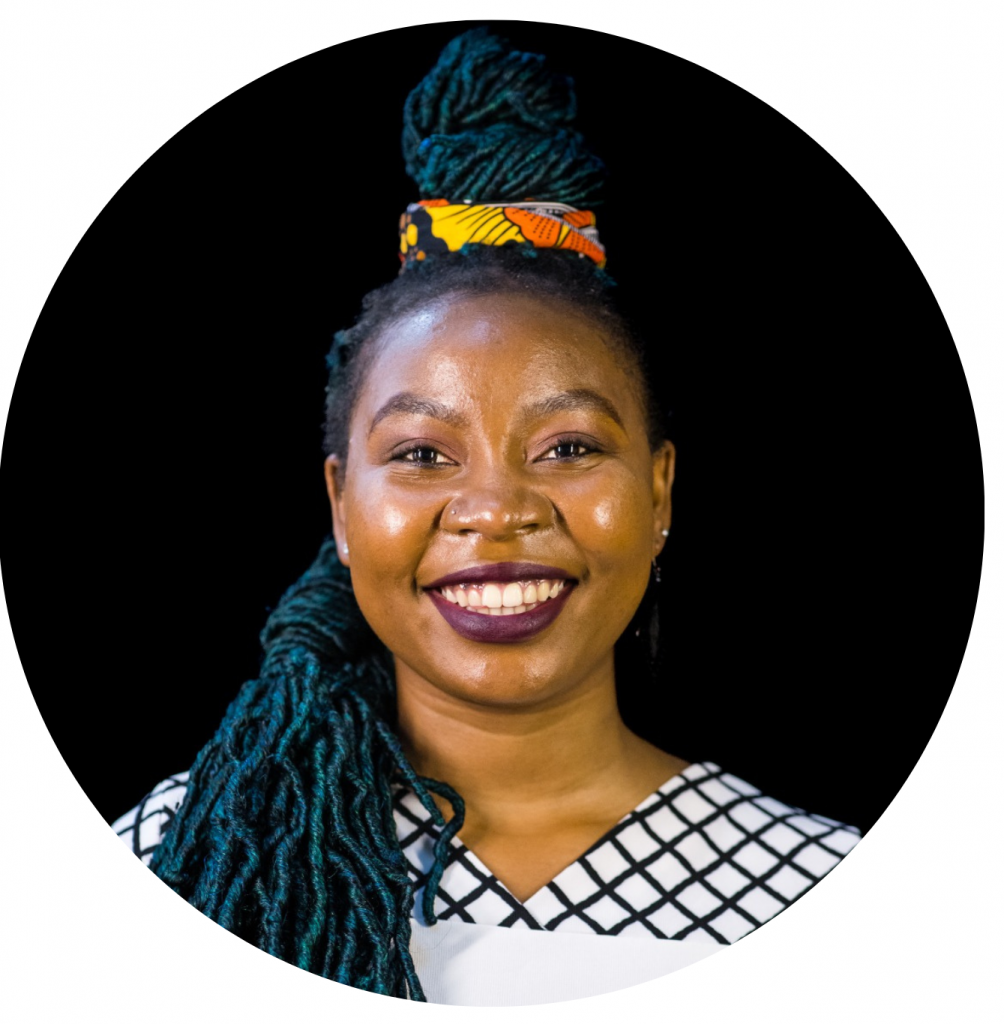 Leila Gilda Sitoe, Lead Field Officer, Mozambique
Leila is passionate about the environment and sustainability and truly believes technology must be used to make our surroundings safer and clearer for us and the upcoming generations.
Leila received a degree in electronic engineering and telecommunications at The Superior School of Nautical Sciences of Maputo. She has worked with Bureau Veritas Moçambique as a trainer and developer, dealing daily with the operations and managing the education cycles and strategies. Facilitating knowledge and tools to enable people's growth became part of her professional essence.
Social innovation is a concept she was exposed to when going through training at Girl Move Academy, where they had the opportunity to develop an electrical motorcycle as an option for electrical mobility for rural communities, reducing fuel costs and granting economic growth. We developed this model with Energias de Portugal(EDP), and the final result led us to believe that we can reduce our carbon footprint and reduce costs all with this simple solution.
At hiveonline, Leila will be managing and supervising the field officers' activities, and strategically organising approaches for efficient onboarding processes of cooperatives to myCoop.online.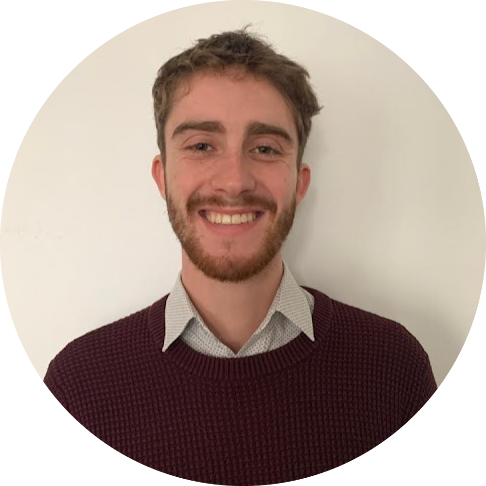 Diego Pemjean, Project Analyst Intern
Diego is completing his Master's in Financial Transactions and Corporate Strategy at IESEG School of Management in Paris, France. With a diverse background as a French-Chilean who has lived and studied in Belgium, Brazil and Denmark, Diego has a strong interest in working in a multicultural setting.
Joining the team at hiveonline presents a unique opportunity for Diego to blend his passion for finance with his desire to make a meaningful impact on a global scale.
Our Board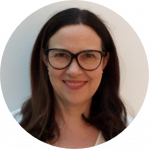 Johanna Campion, Board Member
After graduating from Cass Business School in London with a BSc in Banking and International Finance, Johanna spent 25 years in investment banking providing strategic advice on mergers and acquisitions, IPOs and other capital raising with a particular focus on media and telecom.
She started her career with Merrill Lynch, and then worked for Credit Suisse and Lehman Brothers. More recently she spent six years as Global Head of Telecom, Media and Technology for Societe Generale.
She now has a portfolio of activities including NED at Web Financial Group SA in Madrid and NED at The Conduit Club in London as well as Venture Partner at Aerospace Xelerated (formerly the ATI Boeing Accelerator) in London. She also mentors at various programs including Metro Xcel Hospitality Digital, Techstars, Ignite and Collider and is an active early stage investor.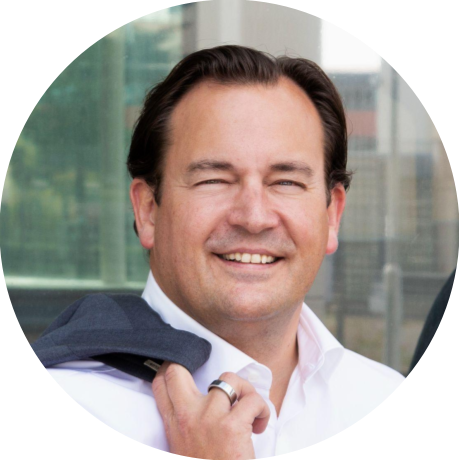 Johan Grundström Eriksson, Board Member
Johan Grundström Eriksson has 25 years transforming and digitalising corporate governance and pioneering innovation capacity, incubators, startup-accelerators and new businesses in global roles in telecom & food tech corporate multinationals.
Today he is an Independent Advisor to Boards and Management Teams of organisations pursuing sustainable innovation and supports public/private innovation infrastructures, such as European Institute of Innovation & Technology Manufacturing.
Johan is also an international ISO-expert and co-writer of the ISO56000 Innovation Management standard and has a mixed academic background within Informatics/Software Systems & Political Science. He is the founder of AI Sweden's child-rights initiative 3 Cities, selected by UNICEF as one of 15 global AI for Children pilots. Johan is also on the Advisory Board of UNOPS S3I Global Innovation Center in Sweden, which he contributed to establishing as responsible for Innovation Partnerships for Sony Mobile in Europe.
Our Advisors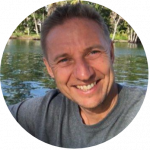 Rob Allen, IT / Blockchain Advisor
Following experience building Payments and Transactional Ledger Systems in some of Europe's largest banks, Rob has built the Fintech practice and the innovative Vulcan Digital Asset Services business for PwC Australia. As well as leadership of large, complex programs and portfolios, Rob has extensive experience building engineering solutions in challenging environments and has a passion for promoting inclusion in developing economies. Rob, a Chartered Engineer, is also a committed conservationist with a focus on marine and shark conservation.
Rob is a board member of the Australian Payments Council and is industry advisor to the Australian Digital Commerce Association (ADCA). He is co-author of Fintech Revolution with Sofie Blakstad.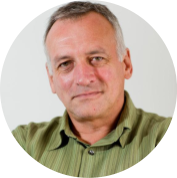 Pierre Courtemanche, Board Advisor
Pierre Courtemanche is a Forest Engineer, graduated in Canada at Laval University in 1983. He's a cross-function professional with strong international exposure. Pierre has 37 years of work experience in forestry, international development programs, business management and supply chain management. His expertise covers natural resources management, environmental impact assessment and mitigation strategy, international development, project management, ICT, logistic and wood processing.
Considered the "father" of geo traceability technology, Pierre is committed to using innovation
to support sustainable development and responsible sourcing of raw materials, and to improve the livelihood of smallholders around the globe
Our Investors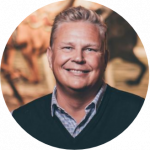 Torbjörn Nilsson, Sebbot Invest
Torbjörn Nilsson developed the family company Bandstål into a profitable steel service center with clients all over Scandinavia. Today he is the majority holder in a group of Swedish engineering companies with impressive track records.
Sebbot Invest is a holding company that acquires and develops companies.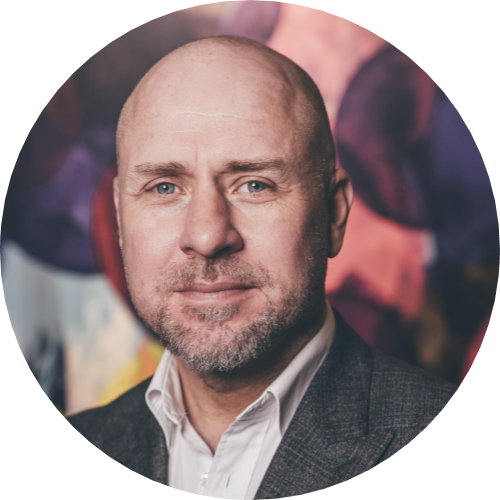 Håkan Birging, Cryptowell
Cryptowell invests in companies, startups and projects related to fintech and blockchain technology. We believe in the arising blockchain revolution and its true disruptive powers. The distrubuted ledger aka blockchain has the capacity to support quantum leaps in areas like traditional financial markets, sustainability, green finance and socioeconomics.
Cryptowell is an atypical venture capital firm that emerged from the craft of mining Litecoin.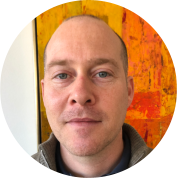 Knud Lundgaard-Karlshøj, Kigkurren 2
Kigkurren 2 invests in companies, digital startups and projects that strives to make a
positive difference in the world. This could be energy savings, improving health for elderly or services to create better access to finance for the unbanked population.
Knud, has an academic background within finance and IT and working experience from, consultancy, development finance and as an entrepreneur.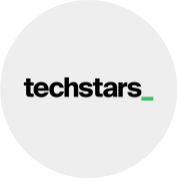 Techstars Accelerator
Techstars is a US based accelerator programme that consistently ranks #1 or #2 globally, to which less than 1% of applicants typically are accepted. hiveonline was honoured to be invited to apply for the Berlin cohort of 2019, helping to shape business and marketing strategy and introducing us to an enormous mentor and alumni network.
As well as Techstars' investment in hiveonline, Techstars continues to support us through their network and as advisers.