Last week hiveonline's Anne Namuli, headed to Pretoria, South Africa to participate as a session panelist on "big data and data analytics in the global south" at the World Academy of Sciences for the Advancement of Science in Developing Countries (TWAS) Innovation Bridge/Science Forum South Africa (SFSA). 
Drawing on her work at hiveonline and strong background in data science and Business Intelligence (BI) development, Anne presented the industry perspective on big data applications in the Sub-Saharan African region. The session explored topics including the expansion of mobile devices, collection of large data sets, and the opportunities and challenges presented by "big data" for impact, innovation, and sustainability.
big opportunity in big data
Anne had a chance to elaborate on the opportunities big data analytics present for financial inclusion and SMEs in Sub-Saharan Africa:
"Big data helps financial institutions design and customize services and products for their clients; enable SMEs and financial institutions make better strategic business decisions, and thereby lower operation costs, ie through the data acquisition, customer vetting, and streamlining processes"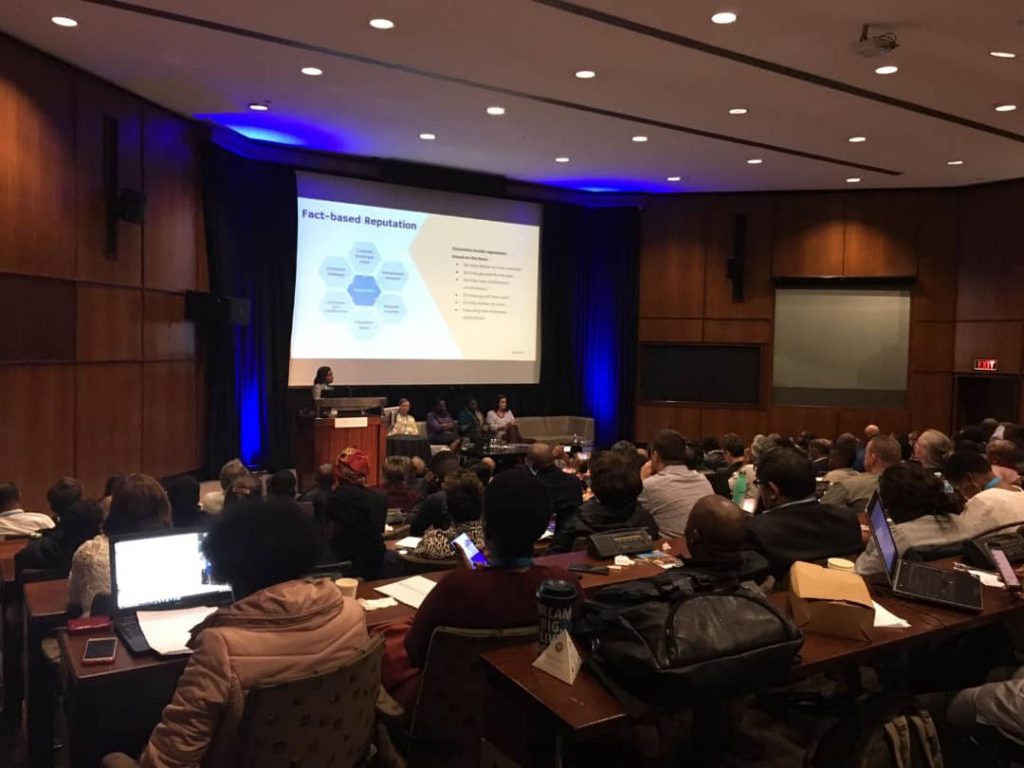 data analytics at hiveonline
On the panel, Anne presented the work hiveonline is doing with both Reputation Scoring and the digitalization of Village Savings and Loan Associations (VSLAs) through the e-Arziki App as a practical solution utilizing big data to tackle classical barriers to financial access traditionally faced by individuals, communities, and small business.
e-Arziki, hiveonline's digital VSLA app, solves this problem by establishing records of community group lending transactions which take place frequently and outside of the formal banking sector. There is no need for books and manual processes for record keeping in group meetings because transactions are incorporated within the blockchain and through the app. This data, and the group's Reputation Score, can be presented to MFIs or other lenders to establish creditworthiness.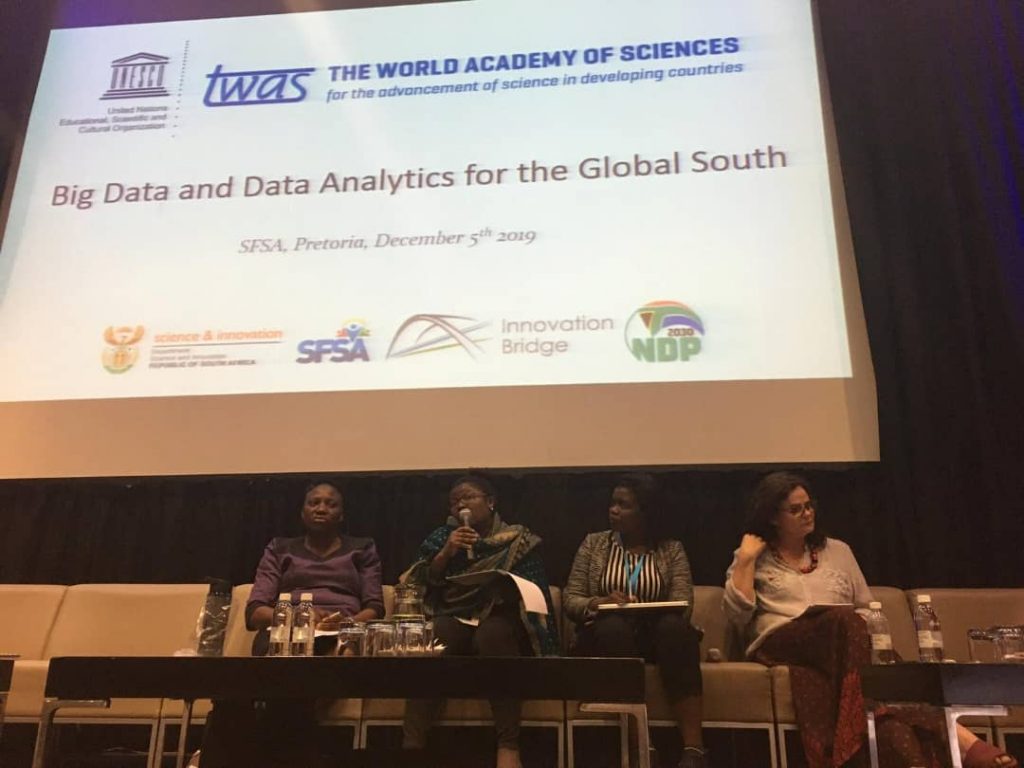 Other panellists included: Professor Roseanne Diab, Professor Thokozani Majozi, Dr Bolanle Ojokoh; Dr Victoria Precious Nembaware, and Ms Sena Galazzi.
Read More about the Forum at: https://www.innovationbridge.info/ibportal/?q=innovation-bridge-event