A couple months back we introduced our new project in cashew producing regions of Mozambique in partnership with AMPCM and NorgesVel. Since then, work on the new hiveonline digital platform for cooperatives has really taken off!
AMPCM cooperative training is currently underway, the October cashew harvest is fast approaching and we will be launching mycoop.online for its first live testing sessions next week. Join us on the journey!
Training has kicked off for Connect Caju II an in-depth digitalization program for the whole of the cashew sector with partners Technoserve and AMPCM in the regions of Nampula Mogovolas, Monapo.
AMPCM with Technoserve led the training on best practices for the collection of crop data and established profiles for users as well as set up SMS messaging to the news regarding information relevant to their upcoming harvest for the CropIn platform. Exciting times as the cashew harvest is set to begin in early October!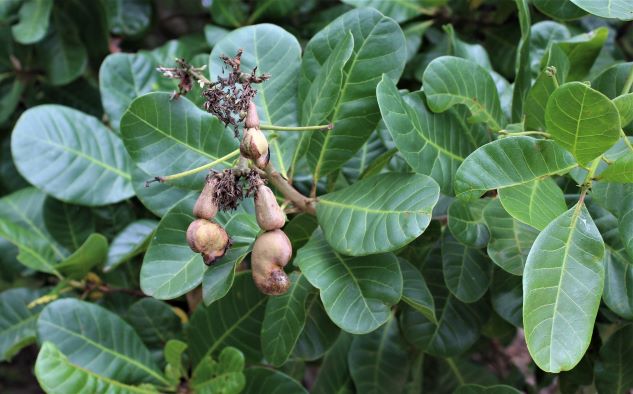 hiveonline digital management and finance platform for cooperatives, mycoop.online, is well under development. The first features of the app will be tested next week for feedback from our five pilot cooperatives: Cooperativa Napuala; Agraria de Muepane; Agraria de Maioela (COPAMA); Siretene and Morreno. The app sets the stage for collecting data on farmers harvest transactions and will interface with the broader database of Connect Caju and CropIn.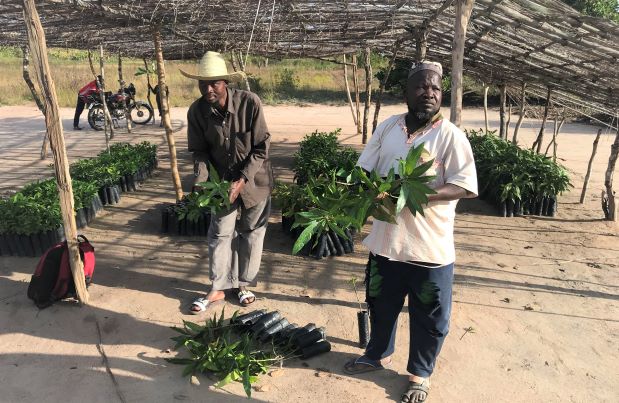 Central to the mycoop.online platform is the ability to provide an alternative credit score to cooperatives, suppliers, and members. The score, based on making and meeting commitments regarding, for example crop production, participation at cooperative events, and keeping an updated profile, can be used to indicate creditworthiness of farmers to financial institutions and unlock much needed capital for investment in cashew farming activities.
mycoop.online is designed to allow not just cooperatives, but also suppliers of farming goods and services to build a reputation score through use of the platform. Among these stakeholder are bio-spayers like the one pictured below, who play a critical role in cashew crop maintenance as well as suppliers of clean cook stoves.