For the team at hiveonline, International Women's Day is a day to honour women's achievements and shed a light on the inspirational women we work with.
In truth, we love celebrating our woman-led team everyday, and are proud that our team is over 60% women, all from different parts of the world.
To mark this day we sat down (virtually!) with two women, both working to empower others: one of our developers, Anne Namuli, and one of the women farmers that we work with in Mozambique, Argentina Eduardo Boana. We talked to them about their work, what drives and inspires them.
Anne Namuli, Lead Back End Software Engineer based in Rwanda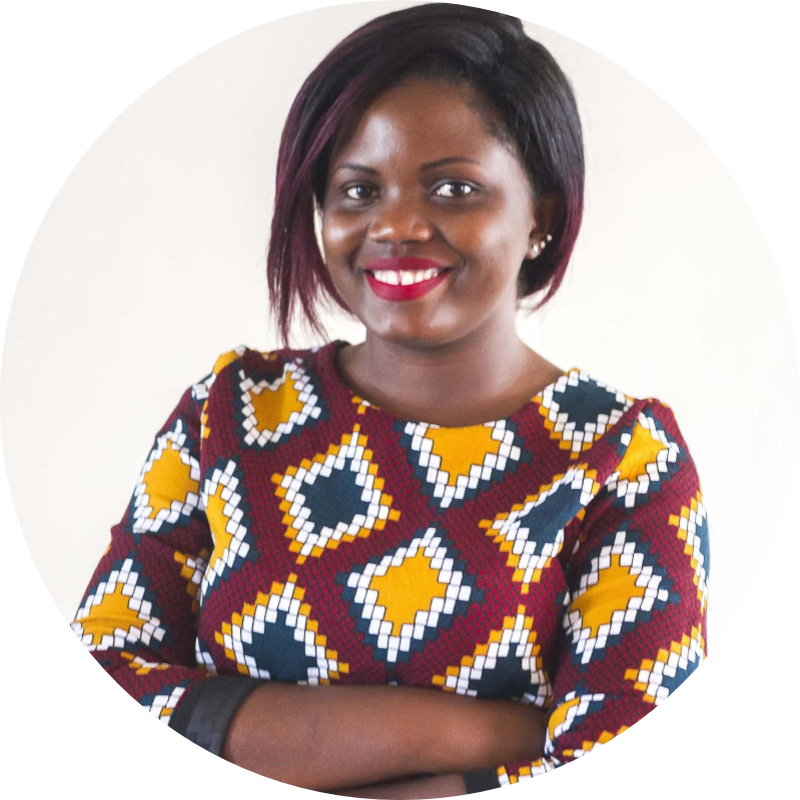 First up, Anne told us about why she chose a career in tech and how she is helping the next generation of women in tech in her home country, Uganda.
Hi Anne! Thank you for joining us on IWD. As a woman in tech, can you tell us why you decided to work in this field?
I would say because my formal education was in tech and I did not know how to do anything else. I worked on myself to get better and compete favourably in the tech industry.
What inspires you?
Family! They have been super supportive in all my endeavours.
You also do a lot of outreach work with girls in tech, can you tell us a bit more about that?
I am involved in female tech mentorship programs the most recent being Women in Machine and Data Science Kampala, Uganda. It is from such platforms that I was able to learn, grow and meet like minded ladies working to make their mark on the tech scene. I want the same opportunity for young ladies starting out in their careers.
And finally, what would you say to young girls that are inspired to work in tech?
Action beats anxiety!
Argentina Eduardo Boana, Cooperative Manager in Nampula Mozambique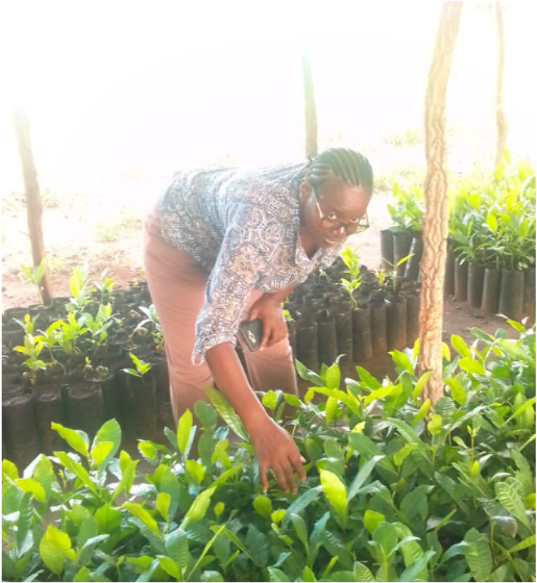 Next up, we had the pleasure of talking to one of the Cooperative managers in Mozambique that we are working with, to onboard onto mycoop.online. Argentina is a Mozambican farmer and proud member of a cooperative.
Hi Argentina, thank you for joining us on this special day. Can you tell us a bit about yourself and how you got into farming?
In my childhood I was my father's cattle herder. When I was young, I supported my parents with a farming business, producing sweet potatoes and garlic to sell. I harvested trees to make charcoal and sell in the city of Maputo, and bought green bananas to ripen them naturally and sold them in Bobole. I used to be a nanny and maid in the city of Maputo, but I am a woman that is in love with land and soil, so farming comes naturally to me.
When did you join your cooperative and why?
I joined the cooperative in 2019, I always enjoyed working as a team because together we are stronger.
What kind of crops do you grow in your farm?
Currently, I am a producer of sesame, corn, rice, peanuts, beans and sweet potatoes. This year I'm testing out soy and vegetables, starting with cucumbers, pepper, cabbage and lettuce. This project has already started and I also want to introduce onions, garlic, butter beans that are non-perishable crops, and also potatoes.
What is your biggest challenge as a cooperative manager?
As manager of the cooperative, my biggest challenge is to make the members understand the advantages of being cooperative because many are there but still do not fully understand what they are doing.
Do you have many women in Nampula that join cooperatives?
It is still a challenge but we have a very considerable number of women who seek services from the cooperative. We are working towards creating new cooperatives for women.
And finally, are you able to tell us about what inspires you?
My inspiration is to work the land, produce food, seeds, create wealth and transform the lives of those who do not believe in agriculture.
It has always been my dream to study to become financially independent. My biggest dream is to become a great producer, entrepreneur, be an example for other women and for the generation to come.
Celebrating Women Everyday
We would like to thank both Anne and Argentina for allowing us to share their stories. As a team, we will continue to strive to empower more women and communities for the generations to come.