We are excited to announce that our CEO, Sofie Blakstad has won the 2021 FDM Every Woman in Technology Award, in the category of International Inspiration.
This is awarded to an individual for their active commitment to encouraging, advancing, sponsoring or championing the progress of women working in technology.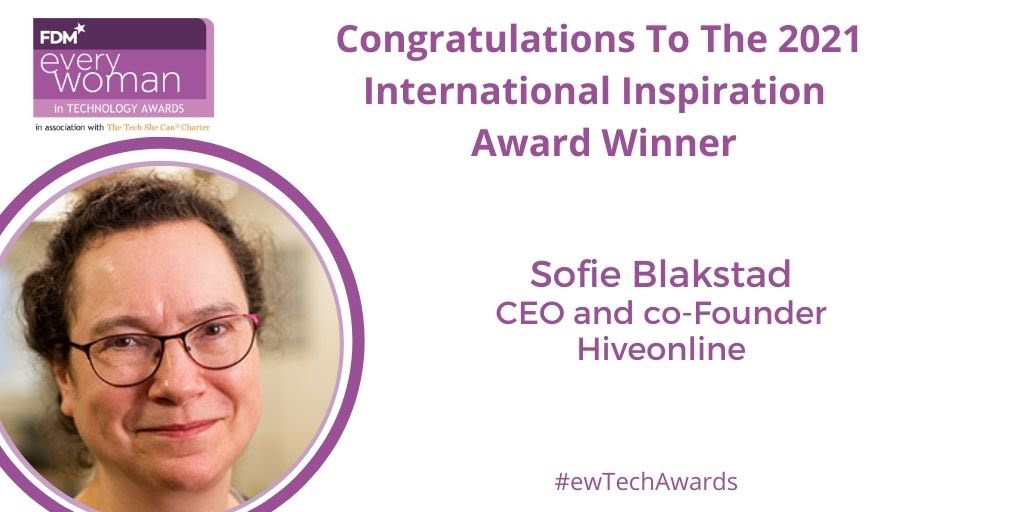 Since 2010, FDM has celebrated the industry's most exceptional talent. Hailing from diverse business backgrounds, the winners collectively represent financial services, blue-chip brands, academia and enterprise. These remarkable women are shaping the future of the technology industry and have a responsibility as role models to share their experiences, laying the foundations for others to follow in their wake.
During her acceptance speech, Sofie says "It is a great honour to receive this award, and this really is for all the women entrepreneurs who don't have all the advantages I have – education, electricity, running water – but still start and build businesses."
Amongst other nominees in the category were fellow inspirational women founders and professors. We are pleased with this great award and we will continue to strive to provide access to finance to unbanked communities and empower other women entrepreneurs.
Founded in 1999, everywoman has been at the forefront of the international movement for gender parity in the workplace. Over the past 20 years we have had the privilege of building a community of over 100 corporate partners and a network of more than 30,000 women around the world."