In the last few months, the hiveonline team has grown, with new members across the development and operations team. Our new colleagues bring a wealth of experience and stories to share from their diverse backgrounds.
We will start by introducing Jean Pierre Habinshuti who joined the team as Lead Developer in February, and is based in Kigali, Rwanda. To get to know Jean Pierre better, also known as JP, we sat down with him to ask a few questions regarding his previous experience and other curious facts!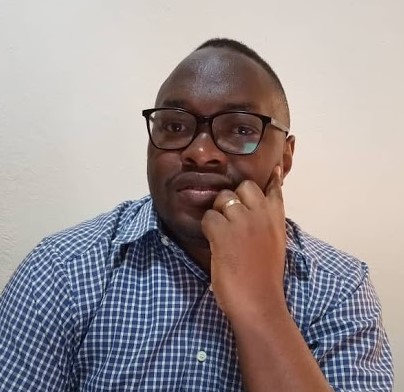 Can you tell us a bit about yourself, where you are from and where you are based?
I have 9 years of experience in software development and system administration. I am Rwandese currently living in Kigali, Rwanda
What is your previous work experience?
Prior to joining Hiveonline I worked at Oltranz Ltd, a company specialized in mobile payment aggregation. I designed the mobile payment system architecture which was made of three layers: (1)Mobile payment service connectors (called agents), (2)Payment Gateway routing the traffic to different connectors and (3)Wallet holding the merchant's values and API Gateway handling incoming payment requests from service users.
What is your educational background?
At high school I did Latin, Biology and Chemistry and at university I did computer engineering (undergrad) and Information Technology (Master). I have always been fascinated by computers, I wanted to have a career that would help me to create solutions for the good of other people. This is the reason why I chose to study computer engineering and focus on software development.
What are some of the everyday activities you perform at hiveonline?
Most of the time I am into system design. I spend time imagining how we can have a scalable and high performing system. This passes through studying better software development practices, coming up with innovative software/system architectures and a good infrastructure to run everything.
Name one or several of your unexpected skills
I just discovered that I am good at gardening. My wife and I imagined a garden that turned out to be simply wonderful to sit in and relax. Neighbors are now coming to see us for gardening guidelines.
Which words or phrases do you most overuse?
Comme je suis stupide (how stupid I am). I say that all the time when I notice a bug or bad code in my work. I cannot help insulting myself when I notice a bad code I wrote.
Who do you most admire and why?
My mother. She is so generous to the point that she can hardly withstand a suffering child. Despite the fact that we are a huge family already, she pushed my dad to adopt two kids she found by the road where their moms had abandoned them.
What is your favourite book and why?
The story of a soul, the biography of saint Therese of Lisieux. With her I learned that we should strive for simplicity, coming up with explanations which are accessible to everyone. But I am still struggling with that.
And finally, why working at a start-up that focuses on impact outcomes is important to you?
My biggest joy is when I make people's lives better; like the other time when a tea farmer showed me a harvesting receipt from a system I created for the Rwanda Export agency. What I like most about working in a startup is that there is less bureaucracy (if none). This means that whenever I have an idea I can reach out to anyone and share it, and get quick feedback whether my idea is viable or not. This is how I happen to come up with solutions that make people's lives better.
We hope you enjoyed hearing about JP's background and fun facts, and stay tuned for more updates from the recent team members.