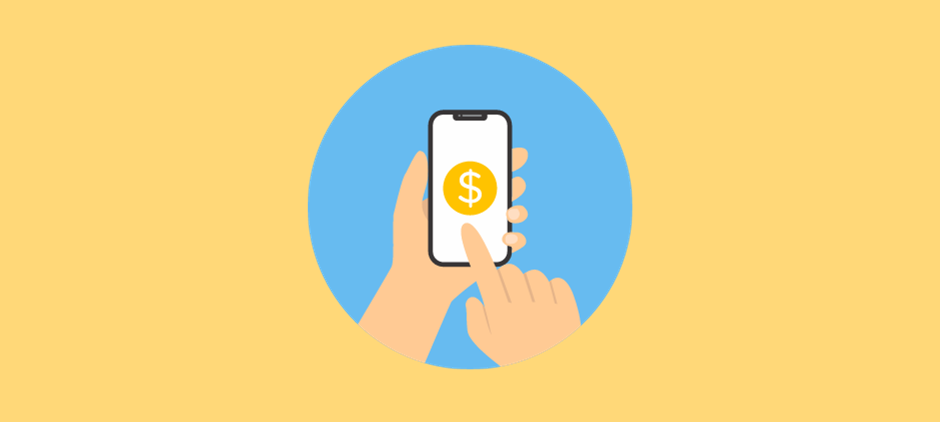 Today, we take a look at the shortcomings of existing financial services for supporting humanitarian and development programmes! GiveDirectly, a trusted cash aid distributor, found itself embroiled in a colossal fraud, losing USD 900,000 in a cash voucher distribution scheme (The New Humanitarian) meant for its beneficiaries in the Democratic Republic of the Congo (DRC). Sadly, the perpetrators of this fraud were none other than their own staff in the DRC!
Their beneficiaries, impoverished households located in remote South Kivu province, were eagerly awaiting their aid money through mobile money transfers. The deception unfolded when an exception was made for the South Kivu program, allowing GiveDirectly's team to register SIM cards for recipients instead of relying on independent agents. Although this exception was made to spare beneficiaries long trips to distant mobile money agents due to the remote location of the region, a seemingly innocent decision became a loophole that led to the misappropriation of funds.
Once the SIM cards were registered by the GiveDirectly staff, the funds meant for the poor households were transferred to these SIM cards instead. This was carried out with the assistance of outside mobile money agents and former GiveDirectly staff. The fraud penetrated multiple departments within GiveDirectly, including the field enrollment team, internal auditors, call center operators, and administrative staff.
Despite several beneficiaries calling to voice a complaint, the call operator staff buried and suppressed their complaints.
The fraud went undetected until a routine audit of GiveDirectly's enrollment procedures for a separate operation in DRC's Ituri province, where a similar exception was also in place. Fortunately, payments had not yet started in Ituri, so no money was lost there. Operations have been suspended in the DRC, and internal investigations continue in an effort to recover the stolen funds and to tighten their security measures. GiveDirectly has informed its institutional donors of the fraud and intends to resume cash transfers in DRC after an internal investigation is complete.
At first glance, and despite the exception they made in South Kivu, GiveDirectly's mobile cash distribution method appears secure and straightforward, notably for the recipients. However, we are not pondering upon these events to point the finger at GiveDirectly and their highly noble cause and mission. Rather, it is an opportunity to learn new lessons, just as we know GiveDirectly most certainly has. It is also an occasion to seek new solutions to avoid such regrettable events from occurring.
According to recent research by the Cash and Learning Partnership (CALP) Network, the value of cash and voucher assistance (CVA) doubled from USD2.8 to billion to USD5.6 billion between 2016 and 2019; this constitutes nearly 18% of all international humanitarian aid.
At hiveonline, it is precisely due to our understanding of the high stakes and risks associated with CVA distribution, especially for remote communities such as our target users (smallholder farmers from savings groups, cooperatives or farmer associations), that we have designed our e-vouchers solution. Traditional resource distribution systems (e.g. paper vouchers and other digital assets such as the mobile money-only distribution in the South Kivu case) are prone to delays, fraud and leakages, resulting in resources not reaching the intended targeted recipients.
To address these issues, hiveonline's e-vouchers provide a closed-looped system that can be used to distribute any type of asset, including restricted cash assets, in a secure and cost-effective manner. With the use of hiveonline e-vouchers, organisations can target resource distribution precisely, ensuring resources are channelled to the targeted communities more promptly and effectively.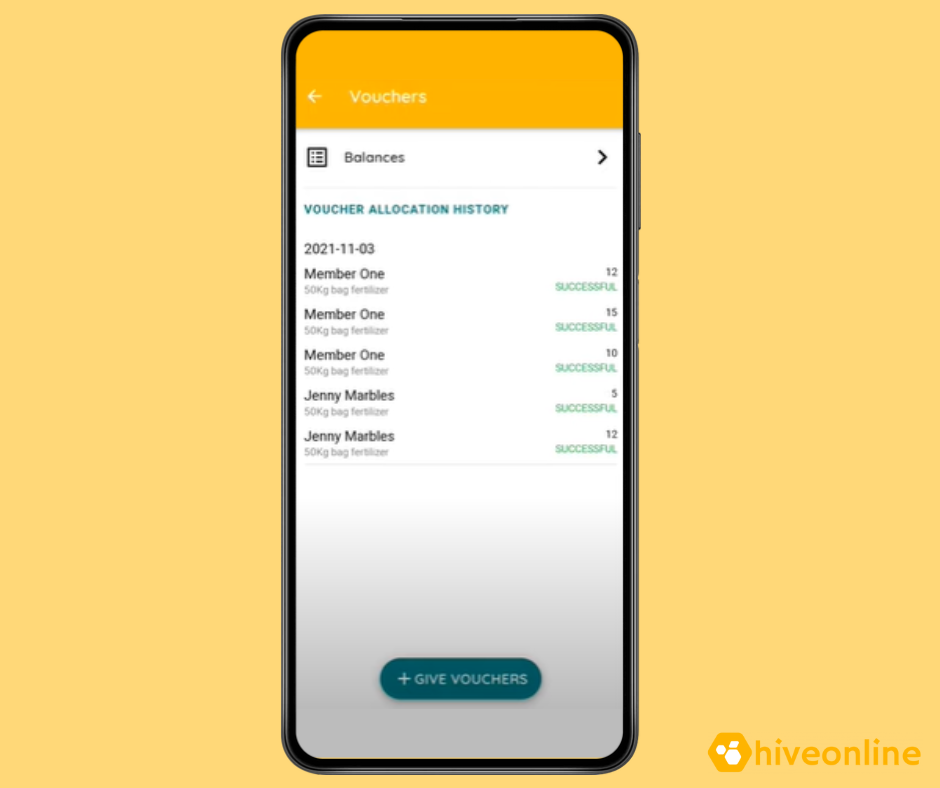 We adopt a group-based distribution system where we access information about voucher recipients and structure them into savings groups or cooperatives to provide a structured entity to further monitor voucher distribution in addition to the voucher provider agents.
Additionally, we provide voucher distributors access to our live, easy-to-access and web-based dashboards, which allow them to monitor their assets in real-time and remotely. The digital nature of e-vouchers enables real-time tracking of distribution and redemption activities. Remote monitoring further slashes costs related to physical audits and provides the opportunity for quick response and decision-making.
In conclusion, in an effort to avoid fraud cases similar to what occurred to the victims in South Kivu, it is imperative that we as a society continue to seek more efficient ways to bring aid and support to those in need. We designed our solutions to give ourselves the opportunity to partner with many impactful organisations such as (with the hope this could become an actual partnership) GiveDirectly to reach and positively impact their beneficiaries. ∎
Source: https://www.thenewhumanitarian.org/investigations/2023/06/05/exclusive-givedirectly-loses-900000-drc-mobile-cash-fraud
Would you like to learn more about our solutions or to partner with us? Get in touch with us at sales@hivenetwork.online.