The potential commercial applications for hiveonline are enormous. These range from developed to developing countries, from private sector and public sector to civil society (NGO's), and create a new playing field.  A field where traditionally, cooperation is challenged by legislation, policy, even ethics and morale; hiveonline's blockchain based trust network is totally transparent, traceable and non-reversible, allowing competitors to collaborate, because of its
Evidence-based trust
Financial transparency
Contract automation / intelligent evidence assessment.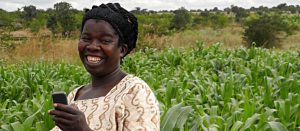 At this early stage, we are focusing on how we can support the property ecosystem in Ghana where we have the opportunity to partner with a local blockchain company, renewable energy providers, and government initiatives to support sustainable building projects.  Working with local providers, we can combine benefits such as transparent records of ownership, with green building "reputations", and locking in natural assets like solar power to financial benefits for the local community.  Such locking in of wealth, combined with reduced corruption, enables communities to grow and flourish, helping local economies and building local enterprise.  As we've covered in our articles on Green Fintech, giving control and management of resources back to communities, helps them to make more sustainable decisions and support local sustainability initiatives.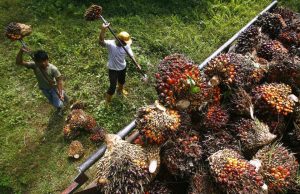 Other future opportunities to benefit countries in the region through partnerships and our technology include;
Advanced micro-financing, in support of existing programs, such as the African development Bank, to reach out further and farther to rural areas with lower costs and more automation
Combatting corruption within national administrative systems
A-Z development, implementation and operationalisation of key solutions, such as water in the Sahel region
Support to countries bouncing out of recession to growth, by building confidence in Foreign Direct Investments and hence businesses on the ground
Efficient emergency response and provision of aid, such as linking emergency response to mid-term, basic development aid
Not forgetting the potential to move the private sector's verbal support of the Sustainable development Goals into concrete operational projects – really delivering on the 17 SDG's!
We look forward to updating you as we progress with our Ghana project, supporting sustainable businesses, contributing financially, environmentally and with social impact to the advantage of local beneficiaries.
Check out our community finance page to learn more about how we addresses the challenges faced by developing economy communities.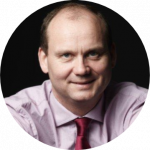 Erik Buch Procida is hiveonline's Commercial Partnerships Lead.  He has long experience in leading corporate roles and has built extensive networks in corporations, governments, NGOs and banks across Africa and in other developing economies. Recently, Erik has led a number of multi-stakeholder projects, involving both the public and private sector and NGOs, incorporating businesses along the sustainable development goals (SDG), establishing businesses leading to youth employment in developing countries, largely in Sub Saharan Africa.
Erik will be responsible for establishing, building and nursing commercial partnerships outside the Nordics / Northern Europe, prioritising developing countries.  Erik will be visiting various African countries for the next few months, building our network.  If you would like to discuss a partnership opportunity, please contact him.